Sun

Mon

Tue

Wed

Thu

Fri

Sat

June

June

June

June

June

1

2

3

4

5

6

7

8

9

10

11

12

13

14

15

16

17

18

19

20

21

22

23

24

25

26

27

28

29

30

31

August

August

August

August

August

August
Save The Dates
GOGS' comprehensive list of education and events for OBGyns from around the state of Georgia, as well as the nation.
1
1

ICD-10 Transition Webinars from GA DCH
The Georgia Department of Community Health is offering webinars to help practices transition to ICD-10. The deadline to implement ICD-10 coding is October 1, 2015. Take advantage of the additional time to practice the new code set, educate staff and ensure total preparedness. Register today for upcoming webinars to prepare for all that ICD-10 entails.
2
2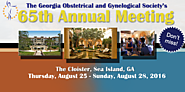 3
3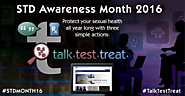 CDC STD Awareness Month - Talk, Test, Treat / Resources
April is moreover known as National STD Awareness Month. CDC STD is springing into action with the #TalkTestTreat campaign of 2016, with a special social media sound-off taking place Thursday, April 14th at 1p.m. Discuss and share CDC STD's Prevention campaign via Tumblr, Facebook and Twitter by signing on to #STDMonth16 webpage. Keep abreast new developments by visiting the CDC STD Resources website.
4
4
Georgia DCH 2016 Board Meeting Schedule
The Georgia DCH Board Meetings are held every 2nd Thursday of the month, unless otherwise specified. Meetings are held on the 5th floor of the State of Georgia building, located at 2 Peachtree St. in Atlanta. For further details, visit Georgia DCH's Board of Community Health website.
5
5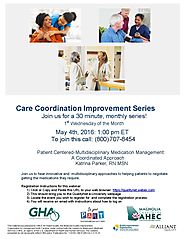 Care Coordination Improvement Series - 1st Wednesday of Every Month
Focused on patient-centered multidisciplinary medication management, this 30 minute session encourages all practitioners to engage patients with cutting-edge approaches for receiving prescription medications. Free and open to all clinicians. Click here to register, and call in at (800) 707-8454.
6
6
National Women's Health Week - May 8th-May 14th, 2016
The CDC, DPH and other health entities commemorate National Women's Health Week with a slew of initiatives for boosting exercise and productivity, to timely check-ins with docs. #NWHW 2016 is a time for physicians, practice managers and patients alike to focus on improving health outcomes for women one activity at a time. Featured on the CDC website is a full resource page/guide supporting this year's theme: 'Your Health At Every Age'.